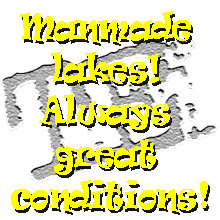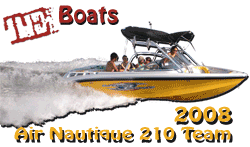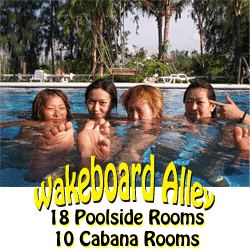 Slalom Skiing at TE
The only place in Thailand for water skiing
Recreational Skiers to Pro's
TE man made lakes in the exotic tropical climate of Thailand makes it a ski location that everyone needs to experience. Perfect conditions with no wind and sunny skies from Nov through April create perfect conditions for you. The weather is actually good year round and the rainy season produces more clouds than rain.
Reflex Skis, manufacture of high performance carbon fiber skis had this to say, "The TE club at the north of Bangkok offers perfect and constant conditions for testing: No wind, no wave and hot water! " Reflex Skis has been testing ski's at TE for the past 3 years now.
Oversea Visitors
You done the Orlando thing, you got to try Thailand. Famous for their hospitality, Thai's love to share their fantastic food and exciting culture. There are many things to do and see conveniently located when you are not at the lake.
Reflex Week 2010
Reflex invite our customers and friends to join their distributors, dealers to join us at TE to test the new 2011 Reflex range. http://www.reflexworld.com/
Slalom Warp11
Slalom Zen11
Slalom Wide-Flow11
Slalom Mid-Flow11
Hardshell Bindings and plates Tec11
DATES
Official Dates November 8 to 12
Equipment will be available November 6 - 14
Coaching
Geoffroy Lavoué will be the official coach of the week. Geoffroy is one of the best European skiers (Best perf 4@10.75/58kmh). Geoffroy has been coaching for many years and has his own waterski school in Paris. Geoffroy is also part of the Reflex slalom development team and has been testing ski's at TE for the past 3 winters.
Send us an e-mail for more details.